Hop on aboard your very own private hired boat with your friends and family and explore what Cassowary Coast has to offer. 
Boab Boats Cassowary Coast is the recommended location for individuals looking to hire from Babinda, Bramston Beach, Innisfail, Tully, Krrimine Beach, Mission Beach and Cardwell.
The Great Barrier Reef
It's easily accessible from our location, in some areas less than 15km. The Cassowary Coast region has over 25 offshore Islands. Several of these locations offer camping facilities. Imagine enjoying a couple of days of fishing, snorkelling and exploring our tropical islands.
Barnard Island National Parks
The Barnard Island Group comrpises of seven continental islands – Bresnahan, Hutchinson, Jessie, Kent and Lindquist (North Barnard Islands) and Sisters and Stephens (South Barnard Islands). The islands lie 5 – 10km offshore from Kurrimine Beach, which is approximately 130km south of Cairns and 240km north of Townsville. 
The islands can be reached by Boab Boats Kakadu Tinny or our Hall Cabin from Mourilyan Harbour and Kurrimine Beach. 
Bush camping is available on Stephens and Kent islands.
Imagine your own private island for a day, why not camp the night and go fishing on our boats during the day. 
Dunk Island National Park
The Family Islands are off the North Queensland coast, between Tully Heads and Mission Beach. Dunk Island, 4.5km east of Mission Beach, is the largest and most northerly of the group. Access to Dunk Island is by Boab Boats Kakadu tinny or our half cabin from Wongaling and South Mission beaches. Named by Lieutenant James Cooks in 1770, Dunk Island is teeming with marine life such as sea turtles and dugongs. 
Family Islands is within the traditional sea country of the Bandjin and Djiru Aborginal peoples, who, for tens and thousands of yeas, have collected, gathered and hunted the rich marine and island resources for food and materials.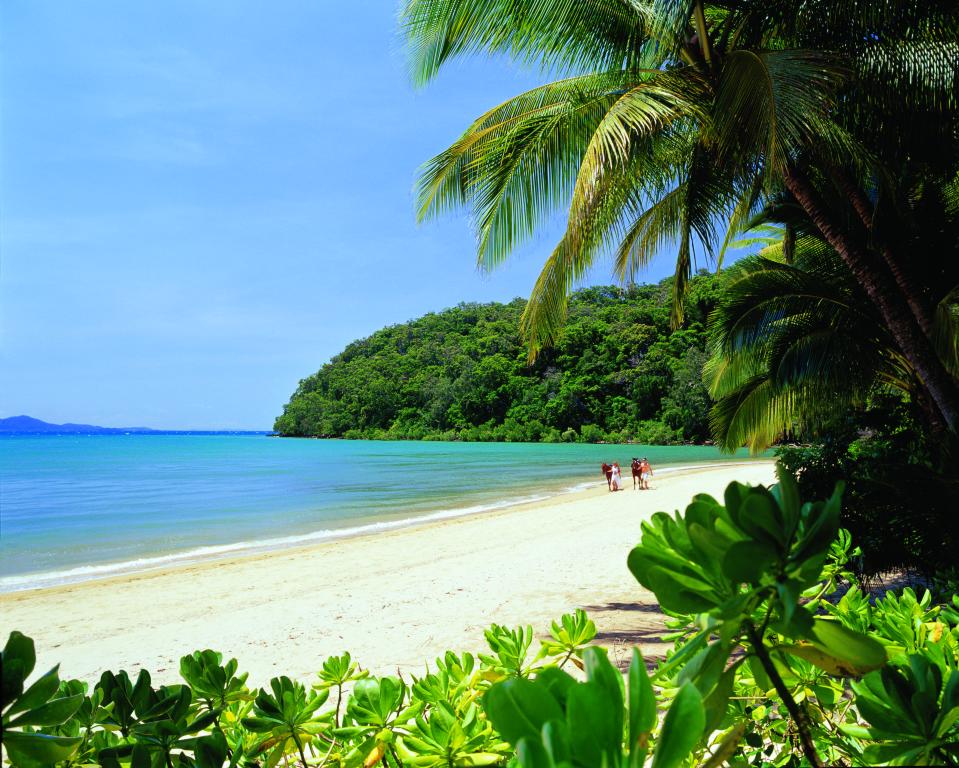 Hinchinbrook Island National Park
Hinchinbrook Island is 8km off the Queensland coast at Cardwell. Access to the island is either by Boab Boat Kakady Tinny or our Half Cabin from Cardwell or Lucinda (Dungeness). Protected since 1932, Hinchinbrook Island is one of Australia's largest island national parks. It is within the Great Barrier Reef World Heritage Area and is separated from the mainland by the scenic Hinchinbrook Channel. Surrounded by marine park waters, the fringing reefs and seagrass beds are home to some vulnerable species, including dugong and green turtles. Hinchinbrook Island is renownded for its range of habitats including misty, heath-covered mountains, sandy beaches, paperbark and palm wetlands, and extensive woodlands (as well a really great fishing area).
Now that you know where to set sail, it's time to do some exploring for yourselves. Plot a course for an adventure and choose Boab Boats Cassowary Coast.
Available boat ramps: Mourilyan Harbour, Innisfail Town Ramp, The Coconuts, Bramston Beach, Cardwell, Hinchinbrook Harbour, Mission Beach
For more information check out the website: https://www.boabboats.com.au/cassowary-coast/